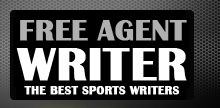 Yankee Addicts
Categories
Featured Sponsors
News published by
December 4, 2011
Ndamukong Suh is a troubled man.He has slammed quarterbacks down long after the pass has been thrown, he has made hits after the play has ended. Heck, he even got ...
July 23, 2011
A few days ago, Chris Kluwe wrote a tweet calling Peyton Manning and Drew Brees something that rhymes with whoosh drag, for possibly holding up the NFL lockout so they ...
July 23, 2011
History is full of great quarterbacks. Their names echo across the NFL even today. Every great young quarterback is compared to these legends. This will continue throughout their career until ...
July 10, 2011
With the retirement of Kerry Collins the Titans Choice seems clear, to some. Many fans and pundits alike are clamoring about the possibility of Matt Hasselbeck joining the Tennessee Titans. ...
June 25, 2011
The news on the street is that the Titans are in a retooling process. People will tell you that it will take two to three years before the Titans can ...
May 21, 2011
Last season in Reliant stadium one of the NFL's most embarrassing moments happened. Courtland Finnegan and Andre Johnson threw punches on he field. Both were ejected and fined. Because of ...
October 27, 2010
The Tennessee Titans are on a hot streak. After a come from behind victory at LP Field on Sunday the Titans proved they are a Superbowl contender. Overlooked amongst the ...
October 26, 2010
Dear ESPN,   Yesterday, the Tennessee Titans beat the Eagles in an amazing come from behind game. This comeback was sparked by receiver Kenny Britt, who caught 7 passes for 225 ...
July 9, 2010
Keith Bulluck has been one of the most consistent and underrated linebackers in recent NFL history. He is currently coming off a torn ACL and is a free agent. Many teams ...
June 6, 2010
I am sick of hearing people say that some quarterbacks are bad because they can't win the big one. The big one of course reffering to the superbowl. I ...