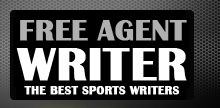 Yankee Addicts
Categories
Featured Sponsors
News published by
June 2, 2010
The first of June (or the second depending on when I get this article posted) is like the day after Thanksgiving. As seasons in other sports such as basketball and hockey ...
May 27, 2010
No team in the history of the National Football League has ever played a Super Bowl in its home stadium. There have been a few near-misses over the years, but never ...
April 5, 2010
He should be Dan Marino. To the Philadelphia Eagles, at least, he should be. He should be Jim Kelly, Fran Tarkenton, Warren Moon or Dan Fouts. As the greatest statistical quarterback ...