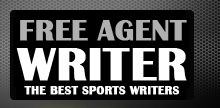 Yankee Addicts
Categories
Featured Sponsors
News published by
May 3, 2010
It's now official, the Green Bay Packers announced that they did indeed contact Adam Jones, despite the previous legal trouble the former Tennessee Titans and Dallas Cowboys player has been ...
February 23, 2010
With LaDainian Tomlinson finally getting his official release, Packers fans' eyes lit up across the Internet at the chance to make a play at the future Hall of Famer. ...
February 15, 2010
When the Vikings rolled into Lambeau field and Favre jogged onto the field, Packers' fans rained down a chorus of boos toward their ex-quarterback. Signs filled the stadium, some praising love ...