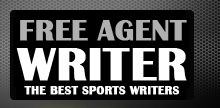 Yankee Addicts
Categories
Featured Sponsors
News published by
February 9, 2011
The lineage goes something like this: Bart Starr, Brett Favre, Aaron Rodgers.   After Sunday's monumental victory, there's no question that that's indeed the case.  The Green Bay Packers are back ...
January 3, 2011
Marty Mornhinweg could be on the move again, this time out of Philadelphia and over to Cleveland in another head coaching gig.  Mornhinweg has done such a great job with ...
December 30, 2010
At last, Week 17 of the NFL 2010 Season is here.  All but a few playoff spots have been decided.  Now, a majority of teams will just jockey themselves into ...
November 22, 2010
What more can you say about the Philadelphia Eagles' Michael Vick? Week in and week out, he's been able to will his team to victory in 2010. Considering this is coming ...