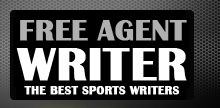 Yankee Addicts
Categories
Featured Sponsors
News published by
June 2, 2012
Raider Nation is already feeling the breeze from the Autumn Wind of Change since the end of last season. Mark Davis named Reggie McKenzie the General Manager and McKenzie hired Dennis ...
August 30, 2010
We are halfway through the preseason and the Oakland Raiders look to have one of their best drafts in a long time.  My question now is "How many will actually ...
July 15, 2010
Is it quality or quantity when it comes to judging how good of a draft you had?  Let's look at the Oakland Raiders' drafts from 2007 (11 picks) and 2008 ...
July 6, 2010
This is a slideshow featuring a Raider starting lineup for each decade that has been completed. I also included 12th men on offense and defense for each decade. It is mainly ...
July 1, 2010
Alright, I did my top 15 worst first round picks in Raider History, now here are my top 15 best first round picks in Raider History. 15. (tie) 2004 Robert Gallery, ...
June 28, 2010
I decided to come up with a list of the 15 worst first round draft picks in Raider history.  There is a lot of talk of the Raiders always making ...
June 12, 2010
I came up with a list of Raiders who deserve the Hall of Fame and followed up with reasons why. I'm really sick and tired of guys who spent the ...