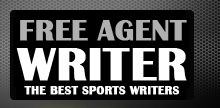 Yankee Addicts
Categories
Featured Sponsors
News published by
January 9, 2017
For the New York Giants, the 2016 season was a lot better than many expected. Did the offense take a step back? Yes. Did the team go through stretches where it ...
December 23, 2016
Any game that pits two teams from the same division against one another is bound to be eventful. But there's something about the NFC East that stands out above the ...
December 12, 2016
Since their matchup in Week 1, both the New York Giants and Dallas Cowboys have become completely different teams. As the season began, the Giants were pegged to have one of the most ...
November 15, 2016
When Ernie Accorsi, Tom Coughlin, and Justin Tuck were still a part of the New York Giants organization, it was the running game and pass rush that was behind the ...
October 10, 2016
After two consecutive heartbreaking losses, fans of the New York Giants were hoping their team could go to the daunting Lambeau Field and replicate some of their recent playoff success. ...
October 4, 2016
Going into Week 4's matchup against the Minnesota Vikings, you knew it was going to be a tough game for the New York Giants. Not only were they ravished by ...
September 12, 2016
As the fourth quarter began to tick down, it looked like the New York Giants were going to experience some deja vu.  Fortunately for the organization, the universe had other plans.  Due to ...
September 1, 2016
As the New York Giants finish their preseason schedule Thursday night, plenty of familiar faces will be missing in action when Big Blue takes on the New England Patriots.  #Giants inactives: Eli, ...