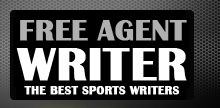 Yankee Addicts
Categories
Featured Sponsors
News published by
August 9, 2010
  Daniel Sepulveda is making a strong case for supplanting Jeff Reed as the Pittsburgh Steelers' kickoff man. This is something that many fans have been advocating for quite some time.  In ...
June 2, 2010
Did the NFL's most dominant team in the 1970's owe four of their Super Bowl titles to the whim of a coin toss? Possibly so.  The Pittsburgh Steelers are the most successful ...
May 28, 2010
The Pittsburgh Steelers were an underachieving team in 2009. Most of the failures from that season were related to three diverse issues: injuries to key defensive players, a weak and ...
May 11, 2010
  Critics and doubters of the Pittsburgh Steelers point to the suspension of Ben Roethlisberger, and the trade of Santonio Holmes, as primary reasons why the team will struggle in 2010. However, ...
May 3, 2010
The four-to six-game suspension handed down to Ben Roethlisberger by NFL Commissioner Roger Goodell will hamper the franchise's attempt to return to prominence in the AFC.  The Steelers' defense should return ...
May 1, 2010
  The 2009 season left a bitter taste in the mouths of the Pittsburgh Steelers' players and fans. The defending Super Bowl champs entered last season with high hopes of adding ...