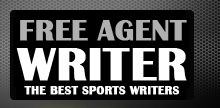 Yankee Addicts
Categories
Featured Sponsors
News published by
March 6, 2010
With yesterday being the first day of the 2010 NFL Free Agency period, all the eyes were on big name free agents Julius Peppers, Karlos Dansby, and Antrel Rolle. But ...
March 4, 2010
Since the final game of the season, it has almost been certain that the Detroit Lions will either draft defensive tackle Ndamukong Suh or Gerald McCoy. But could the Lions' ...
February 27, 2010
Height: 6'5" Weight: 307 Position: Left Tackle School: Oklahoma State Age: 22     One of the major priorities for the Detroit Lions this offseason is adding talent to their offensive line. I'll admit at times their ...
February 26, 2010
With workouts scheduled to begin this Saturday, here is my final mock draft before all the combine testing begins. Enjoy and feel free to comment!     1.        St. Louis Rams- Sam Bradford, QB, ...
February 20, 2010
Outside of wide receiver Calvin Johnson and tight end Brandon Pettigrew, the Detroit Lions seriously lack a homerun threat on offense. This is where Dexter McCluster may enter the equation ...
February 13, 2010
Its NFL Draft season people and that means time for mock drafts, McShay vs. Kiper, and a three month break from hearing about whither Brett Farve's retiring or not. The ...