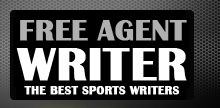 Yankee Addicts
Categories
Featured Sponsors
News published by
October 24, 2012
Though the Packers are only 4-3, the rest of the world better watch out because the Packers are heating up.The passing game has been clicking on all cylinders and Aaron ...
October 10, 2012
The Green Bay Packers have had a pretty disappointing season thus far, as 2-3 for a supposed playoff team isn't going to cut it.Yes, technically they should be 3-2, but ...
October 3, 2012
A quarter of the season is up, and the Green Bay Packers sit third in their division at 2-2. This wasn't how they envisioned things happening.After all that happened in ...
May 16, 2012
After the way last season ended, the Green Bay Packers are ready to get back to football and move on.In order to avoid the same fate as last season, Green ...
May 21, 2011
As we know, the Green Bay Packers overcame many issues that occurred both late in the season and early in the season to win the Super Bowl.They didn't do it ...
April 21, 2011
What do both of the players pictured to the side have in common?They are both UNC athletes who were top talent but suspended for the year due to the now ...
April 16, 2011
Seeing that I've only seen one Jaguars seven-round mock draft and that I disagree with it some, I've decided to take it upon myself to do the Jaguars fans some ...
April 12, 2011
Why do us sports fans love April?The answer is obvious! Time for the most entertaining off-season event in all of sports: the NFL Draft.Around this time of year, there is ...
April 9, 2011
It's no secret that it's hard to predict the first round of the NFL draft, let alone the top 10. The team with the worst record goes first, and usually ...
March 5, 2011
The Green Bay Packers completed an improbable run to the Super Bowl earlier this year. So that means that they have the last pick in each round unless they trade ...