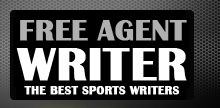 Yankee Addicts
Categories
Featured Sponsors
News published by
April 12, 2010
We've heard for the past couple of months, that the Miami Dolphins cannot pick Dez Bryant with their first pick, because Bill Parcells does not pick wide receivers early in ...
February 22, 2010
We've had good times, Mckeon and Shula, and we've had bad times, Cam Cameron and Larry Coker. Good coaches are hard to come by, but Miami has had their ...
January 8, 2010
Having the ability to finish 7-9 after losing three top players on your team is not just good, it's spectacular. But don't get me wrong. I was one of the ...