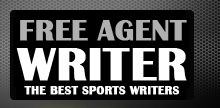 Yankee Addicts
Categories
Featured Sponsors
News published by
June 29, 2010
Remember when you were watching your favorite horror movie?  At the end of the movie everyone thought that the subject that was creating all the fear was dead, but then, ...
June 19, 2010
      It was January 26th of 2003, a day that would define the once proud Oakland Raider franchise for the next seven years. It was a day that should have ...
March 26, 2010
Lately, many Raiders fans have had a lot to say about the Raiders' seven-year playoff drought. At one time, when players were cast aside by one team and given a second ...
February 19, 2010
Someone once said that, "those who can not learn from history are doomed to repeat it". I guess that statement can be a matter of perspective depending on whom it's applied ...