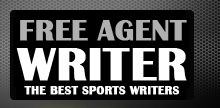 Yankee Addicts
Categories
Featured Sponsors
News published by
January 12, 2011
In this week's Divisional Round of the NFL Playoffs, redemption has become an underlying theme to each of the games slated to take place on Jan. 15 and 16. By ...
October 21, 2010
Since Week 6 of the NFL concluded, everyone ranging from Hall-of-Fame pundits to armchair bloggers have weighed in on the concussion epidemic facing the league. In 2010, the athletes that ...
April 22, 2010
The NFL Draft, now being held during prime time for the first time ever, has become the perfect microcosm of the American Dream. As football fans, we've spent the last ...