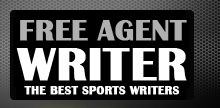 Yankee Addicts
Categories
Featured Sponsors
News published by
August 26, 2010
Recently, we've seen exceptionally talented athletes undergo major changes in their lives. Due to their own carelessness, we've watched stars like Michael Vick, Ben Roethlisberger, and Tiger Woods make ...
August 22, 2010
Amazingly in a span of about 43 years, there have only been 2 in-state Super Bowls, going all the way back to Super Bowl 1 in 1967.Since then, only the ...
August 22, 2010
"The one thing I'm looking for is passion," Coach Mike Shanahan said at The Redskins 49th annual Welcome Home Luncheon. He emphasized their goal of winning a Superbowl, saying, "I ...