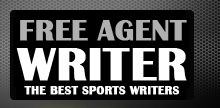 Yankee Addicts
Categories
Featured Sponsors
News published by
November 11, 2016
Nov. 10, 2016 may have been the night when Cleveland Browns head coach Hue Jackson lost pockets of fans.  Jackson didn't lose the faith of those individuals because the Browns lost ...
September 26, 2016
The 2016 Cleveland Browns certainly aren't tanking. Watch the last eight quarters and the single overtime session if you still have any doubts about that. Cleveland was forced to start a ...
September 11, 2016
The Cleveland Browns open the 2016 NFL season on the road against the Philadelphia Eagles on Sunday.  Cleveland had a chance to draft quarterback Carson Wentz this past spring, but the Browns ...
November 5, 2015
Johnny Manziel will start at quarterback for the Cleveland Browns when they are away to the Cincinnati Bengals on Thursday night. Kickoff for the game is scheduled for 8:25 p.m. ...
October 27, 2015
Baltimore Ravens head coach John Harbaugh was upset following his team's 26-18 loss to the Arizona Cardinals on Monday night.  He had plenty of reasons to be unhappy.  First, three massive decisions ...
September 29, 2015
The Green Bay Packers have Aaron Rodgers at quarterback. They will be Super Bowl contenders so long as Rodgers remains healthy.  That, as usual following a Green Bay win, was the ...