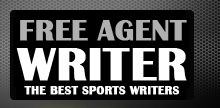 Yankee Addicts
Categories
Featured Sponsors
News published by
August 4, 2010
By now we all know Brett Favre's annual dilemma. We know who he is. We know his career and his legacy. Yesterday, I neglected to write about Brett Favre's ...
July 28, 2010
I haven't seen so much hype for such an unproven NFL team in quite some time.  Many times, the reigning Super Bowl Champion and playoff teams from the previous season don't ...
July 17, 2010
Do you remember the look on Aaron Rodgers' face? The look of exhaustion, desperation, and frustration?  It's okay if you don't. After all, he's sure come a long way since the ...