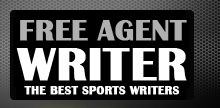 Yankee Addicts
Categories
Featured Sponsors
News published by
September 11, 2010
There was a Super Bowl-like anticipation leading up to last night's game between the Vikings and Saints. Personally, I have had trouble containing my excitement for the last ...
August 30, 2010
There is an aspect of NFL Commissioner Roger Goodell's current strict mode of operations that I cannot manage to understand. A missing piece, in fact.   While watching last night's preseason game ...
August 27, 2010
Albert Haynesworth is just one of many (un)professional athletes whose careers have been marked or tainted by egotistical behavior, but he is definitely up there on the list.   Haynesworth's first question ...