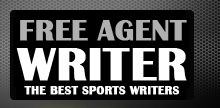 Yankee Addicts
Categories
Featured Sponsors
February 5, 2011 · Joseph Chasan · Jump to comments


Steelers vs. Packers Is a Classic NFL Matchup. Who Holds the Historical Edge?
The Steelers and Packers are two of the NFL's classic franchises. But let's dig a little deeper to find out who's more classic?
The Green Bay Packers have been around since 1921. The franchise even pre-dates the 'NFL' moniker by a year. The Steelers came into being in 1933, as the Pirates. They became the Steelers in 1940. Edge to Green Bay.
The Steelers have won six Super Bowls, including two of the last five. The Packers have won three, and none in the last 14 years. They did win the first two ever, but still, I have to say on this one, edge to Pittsburgh.
Both franchises feature iconic coaching legends, with Vince Lombardi for the Packers, and Chuck Noll for the Steelers. Noll won four Super Bowls to Lombardi's two, but Lombardi did lots of winning before the Super Bowl existed. Plus, he went to Fordham, my alma mate...

Read Complete Article at Bleacher Report - NFL
Article is property of BleacherReport.com