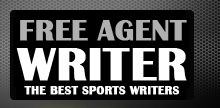 Yankee Addicts
Categories
Featured Sponsors
February 21, 2011 · Brian DiTullio · Jump to comments


Bill Belichick Will Prove He Is The Master Of The Draft, Take Adrian Clayborn
The Patriots need a better pass rush in addition to a good downfield threat. Bill Belichick will address the pass rush first (assuming he doesn't trade down here). Clayborn is projecting as an elite pass rusher and Belichick will jump all over him at this pick.
The Patriots need an upgrade at rush, and Clayborn is one of those guys who gets first-round consideration but then gets ignored. Belichick thrives on finding those guys other teams pass on, and Clayborn will be a great addition to the Patriots defense.
Clayborn's draft stock took a hit because his senior season wasn't what the scouts wanted it to be. I'm betting a great Combine performance partnered with good pre-draft buzz in the next two months will start moving him back up on the boards and Belichick takes him here.
| | |
| --- | --- |
| 1. Carolina Panthers: Nick Fairley | 17. New England Patriots: Adrian Clayborn |
| 2. Denver Broncos: Patrick Peterson | 18. San Diego Chargers: Cory Liuget |
| 3. Buffalo Bills: Von Miller | 19. New York Giants: Tyron Smith |
| 4. Cincinnati Bengals: Da'Quan Bowers | 20. Tampa Bay Buccaneers: Tyron Smith |
| 5. Arizona Cardinals: Robert Quinn | 21. Kansas City Chiefs: Justin Houston |
| 6. Cleveland Browns: A.J. Green | 22. Indianapolis Colts: Anthony Castonzo |
| 7. San Francisco 49ers: Prince Amukamara | 23. Philadelphia Eagles: Derek Sherrod |
| 8. Tennessee Titans: Blaine Gabbert | 24. New Orleans Saints: J.J. Watt |
| 9. Dallas Cowboys: Cameron Jordan | 25. Seattle Seahawks: Corey Liuget |
| 10. Washington Redskins: Marcell Dareus | 26. Baltimore Ravens: Jonathan Baldwin |
| 11. Houston Texans: Ryan Kerrigan | 27. Atlanta Falcons: Aaron Williams |
| 12. Minnesota Vikings: Cam Newton | 28. New England Patriots: Torrey Smith |
| 13. Detriot Lions: Nate Solder | 29. Chicago Bears: Gabe Carimi |
| 14. St. Louis Rams: Julio Jones | 30. New York Jets: Justin Houston |
| 15. Miami Dolphins: Mark Ingram | 31. Pittsburgh Steelers: Mike Pouncey |
| 16. Jacksonville Jaguars: Aldon Smith | 32. Green Bay Packers: Cameron Heyward |
For a complete look at the NFL Draft, check out our NFL Draft Hub