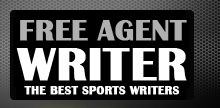 Yankee Addicts
Categories
Featured Sponsors
January 2, 2011 · Kyle Vassalo · Jump to comments


Arizona Cardinals at San Francisco 49ers
Sunday January 2, 2011 4:15 PM EST
Line: San Francisco -7
Overview
Last week, the 49ers looked like they had a legitimate shot at making the playoffs. If they would have beaten the Rams and won this week, they would have been in at 7-9. It was not meant to be though, as the game ended with an eight point loss and the firing of head coach Mike Singletary. Defensive line coach Jim Tomsula will lead the 49ers this week, in an attempt to not finish as the worst team, in the worst division.
The Arizona Cardinals are going to encounter some serious change as well. The longer the season goes on the more I wonder how much of Arizona's success was Kurt Warner and how much was not Ken Whisenhunt.
His credibility has certainly been hurt, but he has a chance to at least finish in third place in the NFC West and knock off a division rival. Both of these teams will hurt their draft stock with a victory, so the fan bases as a whole are not going to be happy with a win.
Keys to the Game
No Patrick Willis is going to pose a big problem for the 49ers. Willis is out with a broken hand and will miss the first game of his career. The Cardinals struggle offensively, but without Willis to soak up all of the tackles, it is going to be interesting to see how the 49ers handle themselves.
Navarro Bowman is Willis' replacement this week. He is a rookie out of Penn State, who is being groomed to take over the backside middle linebacker job when Takeo Spikes calls it quits.
Larry Fitzgerald usually struggles against the 49ers. Most of the time, the 49ers match him up with his ex college teammate, Shawntae Spencer. The Cardinals do not move the ball well when Larry Fitzgerald is having the ball force fed to him. They need to hit him when he is open and take risks when they need to, but as they saw last week, they can get a victory even when he does nothing.

Key Matchup
Alex Smith vs. John Skelton
One of these quarterbacks has to win, so simply saying "no" to this matchup will not do. 49er fans across the globe are rejoicing as Alex Smith makes what will likely be his last start in a 49er uniform. When there is a quarterback controversy brewing in Week 17, it points to just how erratic the season has gone for the 49ers. That is training camp stuff.
Alex Smith probably can't do anything to make the 49ers believe he is the quarterback of the future at this point. He has been given six years and his lack of progress is bothersome, despite the adversity he has had to overcome. He is playing for a job with another team, which could bring out the best in him, or make him fold under pressure.
John Skelton is just beginning his career. He has yet to throw for above a 52 percent completion rate. He has strung together a few poor performances, but at least last week he was able to throw a touchdown and failed to throw an interception.
Skelton will likely see a more aggressive 49ers front. They are trying to attract suitors and have nothing to lose. This could make for a long day for Skelton, who is easily flustered.
Wrap Up
The 49ers have absolutely nothing left in the tank. They aren't playing for their coach. Most of their jobs are safe, as coaching was pointed to as the reason the talent laden roster failed to succeed. They blew the Cardinals away on Monday Night, but the way the teams are trending, I think the Cardinals are going to be able to pull this one out. If nothing else, they should cover.
Free NFL Pick: Arizona +7
Read more NFL news on BleacherReport.com