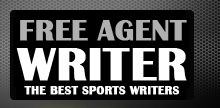 Yankee Addicts
Categories
Featured Sponsors
January 4, 2011 · Adam Wells · Jump to comments


Green Bay Packers: Can The Packers Pass Rush Harass Michael Vick?
The Green Bay Packers have become a sexy pick in the NFC after winning their last two games to get into the playoffs.
They have a very difficult task in the their first playoff game on Sunday afternoon against the Philadelphia Eagles.
This is a rematch from Week 1 of the NFL season, when the Packers knocked out Kevin Kolb and Michael Vick got a chance to play again.
Vick had a fantastic season this year and is a legit MVP Candidate.
But can the Packers disrupt Vick's rhythm?
In the first game, Vick threw for 175 yards and ran for another 103 yards. The Packers were able to sack him three times in that game. If they want to be successful in this game they will have to control the line and make sure that they have two guys around Vick so that it's difficult for them to shake them.
Fortunately, Packers defensive tackle BJ Raji has been playing at a very high level lately. ...

Read Complete Article at Bleacher Report - NFL
Article is property of BleacherReport.com