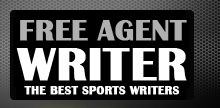 Yankee Addicts
Categories
Featured Sponsors
January 26, 2011 · Trae Thompson · Jump to comments


Super Bowl 2011 should provide other NFL teams with a blueprint of how to run their franchises.
The Packers and Steelers are among the teams that have been consistently successful, but they follow a similar model, which featured columnist Brian DiTullio examines in his story.
"The team truly is placed in front of a coach's or owner's ego or personal agenda. Only winning matters. Even players don't matter," he writes. "If an organization is good, and it has good coaches and good talent evaluators, any player can be replaced, and the team will have great depth."
DiTullio examines both the Packers and Steelers, but what's even more fascinating is when he examines teams who can't seem to figure things out. Like the Cowboys.
"Jerry Jones likes to throw money around, and he hasn't won a Super Bowl since the 1990s," he writes. "Jones increasingly has let his ego run things, and the Cowboys have suffered as a result. The coming season will show whether Jones has learned anything or not."
I agree with what Brian says. I just told another reader recently that it doesn't make sense to me why more general managers and owners of lousy franchises don't go to New England, or Pittsburgh or Green Bay and pick the brains' of those executives. They're obviously doing something right, and their knowledge would be pretty beneficial I think if you're the Panthers or Bengals.